Have you been to our Darlinghurst clinic?
Experience authentic Ayurveda in a beautiful setting at our dedicated clinic space located just 3 minutes walk from our herbal dispensary and 5 minutes walk from Kings Cross station.
We offer a range of traditional body therapies including Ayurvedic massage to relax the muscles, flush the lymphatic system, detoxify the body, and balance your energy pathways; Shirodhara for those struggling with insomnia, migraines, stress, or depression; and Basti treatments for both the eyes and musculoskeletal problems including sciatica, back pain, frozen shoulder, RSI etc.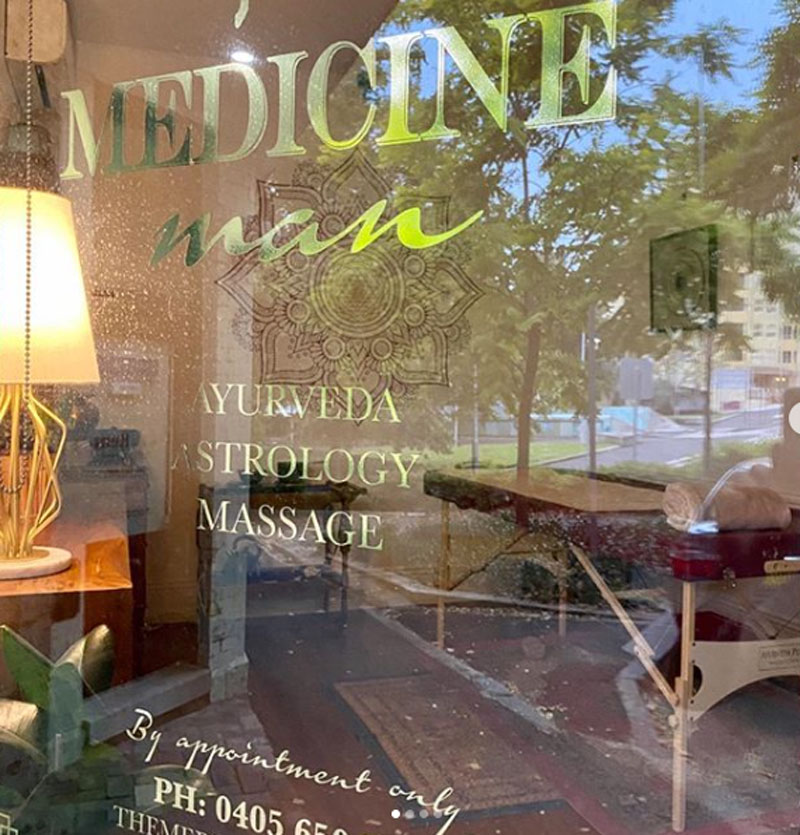 We also offer one on one health consultations designed to discover your unique body/mind type, get to the root cause of any imbalances, and structure a personalised diet and lifestyle plan that will teach you how to keep yourself healthy and in balance for life.
Western and Vedic astrology sessions are available for those seeking deeper insight and soul-level guidance for self-understanding, spiritual development and to better navigate periods of opportunity or challenge.
Check out our full therapeutic menu below to find out how we can help restore balance to your mind, body or spirit.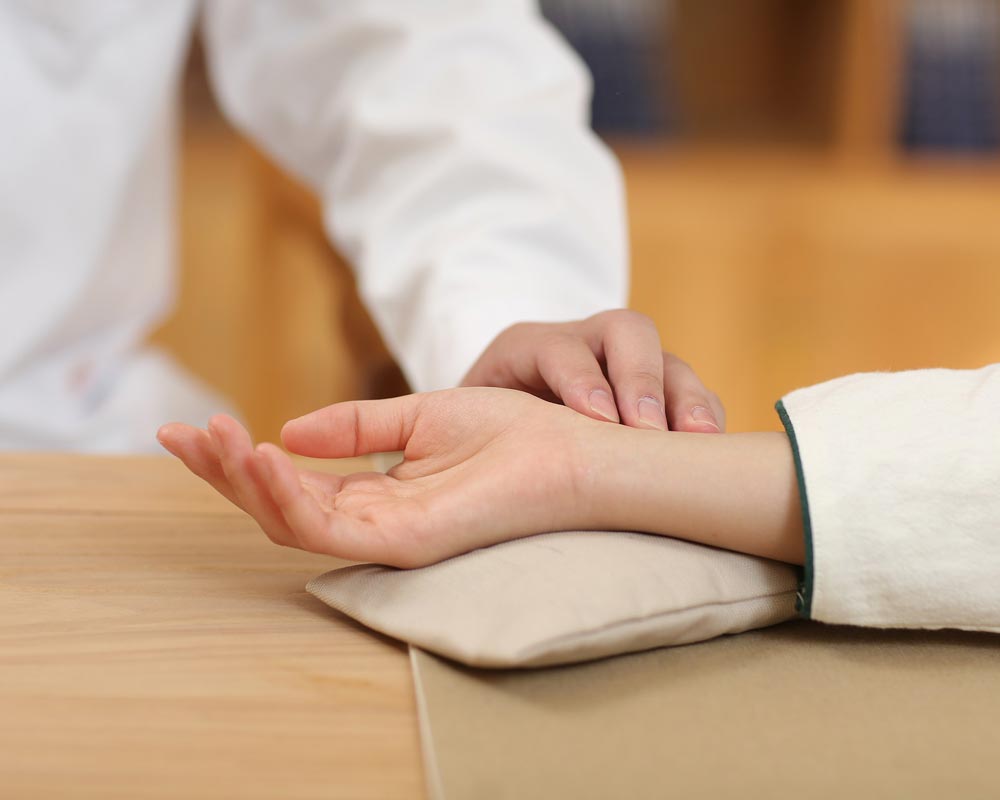 Ayurveda Health Consultation
Total consultation time: 75-90 mins. Follow up consults: 30-45 mins
Price: $150. Follow up consults: $75
Ideal for: Setting up your treatment plan
Book in for a personal consultation and discover your unique mind/body constitution – the key to maintaining or restoring good health.
Read More
During your personal consultation, your therapist will begin by discussing any current concerns and specific health goals, followed by a series of diagnostic techniques to assess both your natural elemental balance (constitution) as well as any current imbalances. This will include a lifestyle and diet questionnaire, as well as pulse and tongue diagnosis so that root causes can be identified and addressed.
Once an initial diagnosis has been finalised, your therapist will put together a detailed and personalised treatment plan that will start to bring the body and mind back into a state of balance – according to your unique constitution. This will likely include dietary guidelines, lifestyle adjustments, detoxification protocols, custom herbal prescriptions, as well as therapeutic treatments such as massage where required.
Astrology Reading
Total consultation time: 60 mins
Price: $180
Ideal for: Understanding your purpose and self
The time, date and place of your birth are the unique coordinates of a map that you can use throughout your life for guidance and insight.
Read More
In the hands of a competent Astrologer, it is the Golden Key that can shine a light on your greatest gifts and challenges, providing context for the dynamics that play out in your life and relationships. For those interested in understanding yourself, your life purpose, your future, a particular situation, or how to improve relationships with your partner, child or other significant person, there is no better tool than a personal astrology reading.
*Western and Vedic Astrologers available
Netra Basti
Total consultation time: 60 mins
Price: $120
Ideal for: Soothe and strengthen tired eyes
Netra basti is a unique Ayurvedic treatment for the eyes.
Read More
It involves the creation of a small dough 'well' that is placed around the eyes and secured to be water tight. Warm ghee is then gently introduced into the well to soothe the eyes, help with eyestrain, address dry or running eyes and improve eyesight! A cosmetic benefit is also noticeable as the delicate eye area is infused with deep hydration.
It is a highly nourishing treatment for the eyes and the entire nervous system via the special connection that exists between the two in Ayurveda. There is no discomfort and you will be encouraged to open and close the eyes periodically to help the ghee lubricate the eyes. Following the treatment, the ghee and dough well will be removed and the area cleansed with cooling rose water. A warm medicinal tea will be offered to you after a brief period of rest to complete the treatment.
Note: please remember to bring sun glasses with you to treatment – the eyes will be sensitive to sun afterwards as there will still be a film of ghee in the eyes when you leave.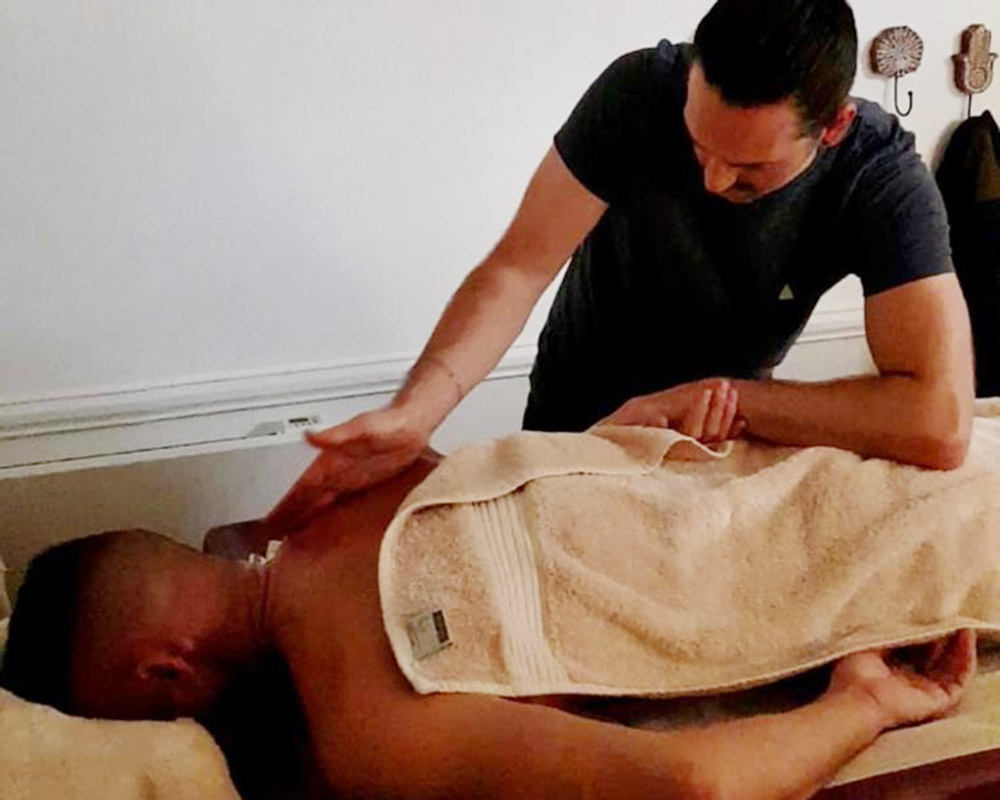 Abhyanga
Total treatment time: 60 or 90 mins
Price: $150-180
Ideal for: Releasing tensions, flushing toxins, re-balancing
Ayurvedic massage or 'abhyanga' is a full body, warm oil massage that uses the skin as a vehicle for delivering medicated herbal oils to the body.
Read More
Therapeutic strokes are designed to release tension from the muscles and fascia, whilst simultaneously redirecting toxins and impurities back to the digestive system for elimination. Your therapist will select an appropriate medicated oil for use during your massage according to your unique needs and this oil will be warmed prior to use and the temperature will be maintained throughout the massage.
Special energy points in the body known as 'marmas' can also be incorporated for additional therapeutic benefit. This style of massage incorporates the hands and feet, front and back sides of the body, and finishes with an invigorating head massage, leaving you both relaxed and alert.
What are the benefits of Ayurvedic massage?
Slows down the aging process by improving skin texture and complexion
Improves joint and muscle stiffness
Stabilises the nervous system
Counters mental and physical fatigue, and aids with sleep
Detoxifies the body and flushes out impurities
Reduces physical, mental, and emotional tension
Promotes the penetration of medicated oil deep into the skin tissue
Neck, Back, knee or Shoulder Basti
Total treatment time: 45 mins
Price: $120
Ideal for: Musculo-skeletal problems
Kati Basti is a proven Ayurvedic treatment program for acute and chronic musculo-skeletal problems.
Read More
This includes:
Back pain – Sports injuries – Frozen shoulder – Tennis elbow – Spondylitis – Slipped disc – Stiff neck – Arthritis – Sciatica
Treatment involves the preparation of dough, made from special grains, shaped into a small ring and placed over the affected area. The ring is then filled with heated, medicated oil. This oil is retained within the ring at a specific temperature, for a specific length of time to help the oil penetrate deep into the tissues, softening stiff and tight muscles. Once the oil is removed, your Practitioner will perform a therapeutic massage, including special 'marma points' (energy points) around the affected area to repair ligaments and tendons. This is followed by the application of localised heat to deepen the effect.
Kati Basti achieves best results when performed as a series of 5, 7, or 10 treatments, according to the nature of the problem, how long standing it is, and budget considerations. A simple home program will also be given to enhance the effect.
Kati Basti differs from other forms of muscle- manipulation techniques, by preparing the affected area first, and softening the surrounding tissue, thus creating a receptive environment in which healing can take place.
If you suffer from musculoskeletal issues – whether long term or recent, you owe it to yourself to try this very unique treatment..
Shirodhara
Total treatment time: 60 mins
Price: $160
Ideal for: soothing the nervous system
Shirodhara is a deeply relaxing treatment, unique to Ayurveda.
Read More
It begins with a hand and foot massage, followed by a constant stream of warm medicated oil directed onto the forehead from a shirodhara pot, suspended above the head, as you lie on a massage table.
This calming process saturates the head with warm oil, soothing tight scalp, neck and facial muscles, as well as soothing the peripheral nerves around the scalp and brain, aiding in deep relaxation.
The effect is a total feeling of wellness, increased mental clarity, a deep feeling of being relaxed and rejuvenated.
Shirodhara is a drug free solution to stress, insomnia, mental or physical fatigue, anxiety and panic attacks, headaches, irritability, depression, and hormonal imbalance.
The pouring of oil lasts for 30-35 minutes and is followed by an Ayurvedic head massage. During your head massage, your practitioner will work on specific 'marma points' (energy points) to stabilise nervous function, leaving you with a profound sense of calmness, whilst being bright and alert.
This blissful treatment lasts for one hour and ends with a warm cup of Vata balancing tea.
Shirodhara, when performed correctly and skilfully, is known to accomplish miraculous healing.
Curious? Try it for yourself – there is nothing else like it.
Abhyanga
 – SPECIAL DEAL –
Pre-purchase 3, 5 or 10 Massage Treatments and save up to 20%
Kati Basti
 – SPECIAL DEAL –
Pre-purchase 3, 5 or 10 Kati Basti Treatments and save up to 20%
Shirodhara
 – SPECIAL DEAL – 
Pre-purchase 3, 5 or 10 Massage Treatments and save up to 20%