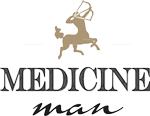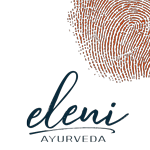 RESET:
The 21 Day Live Ayurvedic Home Detox
Join Benjamin, Eleni & Friends
We cleanse to RESET & RESTORE 
Join Benjamin, Eleni and friends as we reset our bodies, minds and spirits through a gentle, 21 day Ayurvedic cleansing program designed to help you transition from winter to spring, and experience a whole new level of clarity and energy.
Personalised
Plant-based
Seasonal eating
The Spring Program runs from September 19th to October 9th
Change your life within 3 weeks
Are you feeling bloated, lethargic, having trouble sleeping, experiencing brain fog or just looking to experience vibrant good health? We can help!
Decades of scientific research has shown that there are over 100 symptoms linked to stress and cellular toxins, including: High anxiety, Low energy, Sluggish metabolism and weight gain, Bowel Issues, Inability to  concentrate, Diabetes, Food Cravings, Migraines, Low Sex Drive, and many more!
A cleanse at each seasonal turn removes accumulated toxins and energies, restoring equilibrium to the body, mind, and spirit. 
This is a traditional Ayurvedic detox program that utilizes ancient methods that have been in practice for thousands of years.
From the comfort of your home,  you can feel at ease and fully supported on your healing journey.
Read on to learn about the program
How will the Cleanse program work?
Here to support you at every stage
Why Join the Cleanse Program
Feel & look great
Lose excess weight, experience improved skin, increased energy levels, improved digestion, more vitality, improved sleep quality and supercharged immunity  within just 3 weeks!
Think more clearly
Cleansing can lead to improved mental clarity, reduced levels of brain fog,  mental stress and anxiety
Tailored for you
Get to know yourself better and learn a timeless, practical and sustainable system of health that will empower you to take change of your own health and wellbeing
Gain food confidence
Discover the Ayurvedic approach to food that is tailored to you personally allowing you manage your weight effortlessly beyond the 21 days. You will never need to think about dieting again!
100% Natural
Eliminate toxicity in your body and free up your natural energy without the use of harmful drugs or dangerous practices
Expert support
Access expert ayurvedic support on your journey to better health who are here to help and guide you every step of the way
Community connection
Make new friends and share your experiences as we journey together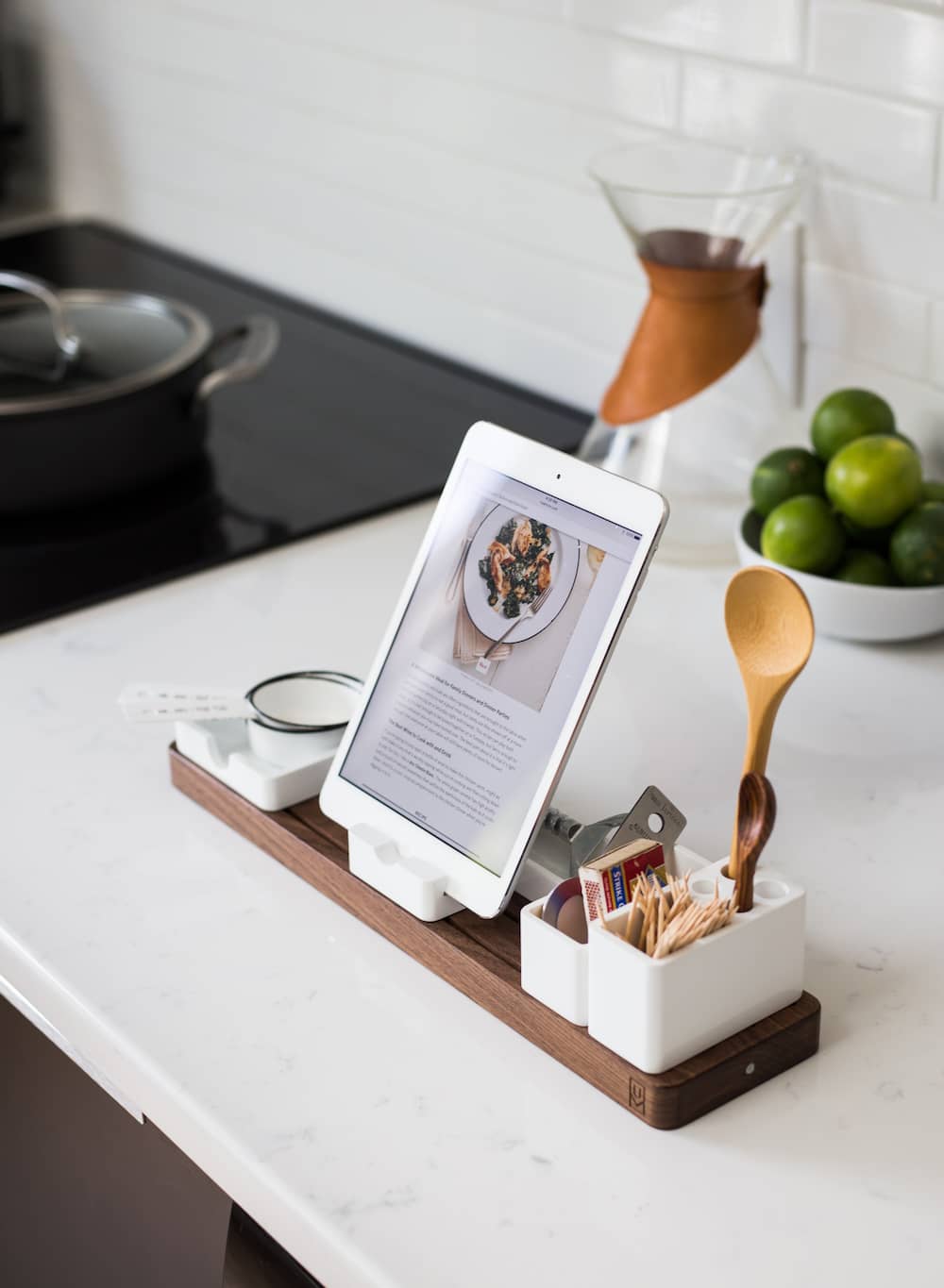 What's included?
Learn the Ayurvedic Basics: three live Masterclasses:

    The Ayurvedic Approach to Cleansing & Seasonal Eating
    The Ayurvedic secrets of Digestion
    Ayurvedic Nutrition and how this differs from other diets

Discover your Dosha – take the quiz to discover your unique body type

Personalise your eating, choose from the provided seasonal ingredients and recipes for your dosha
Access to our

custom built digital launch pad providing easy access to recipes, educational videos, detox resources, details of herbs, and step by step guidelines

3 weeks of live

, personal detox guidance – dedicated weekly 'Office Hours' to get your burning questions answered

21 days

 of fresh, seasonal, dosha specific recipes and shopping lists

Access to a closed

, private Facebook Group where you can connect with other members and receive or provide support for each other

End of Programme celebration event – in person and online

The option of buying the Detox Kits with a complete list of all the supplies required for the cleanse

Added extras available for those looking to take their journey further:

One to one consults in person or online

Ayurvedic body treatments for those based in Sydney
Really well structured, lots of interaction, great materials/content and lead by leaders in the field.
The Work
To get the best results, you'll need to:
Commit to 21 days of transformation

Make space in your life to try something new – we've made it easy and as family friendly as possible for those with others in the household

Eliminate caffeine, alcohol, sugar, white flour and processed foods – don't worry, we've got plenty of tasty recipes for you and you won't go hungry!

Eat for your dosha everyday for 21 days 

Replace a certain number of meals with 'cleanse meals' each week (all recipes provided and prep time is generally under 20 mins)

Attend each of the Masterclasses – we recommend attending live, but they will be recorded for those that can't make it

Take the herbal formulas each day from your Detox Kit

Perform the daily routines – tongue scraping, body oiling, digital detox after 9pm. Note – tongue scrapers and body oils included in Detox Kit

Do the journaling – we'll provide you with a template to record your thoughts and feelings as you progress on your cleanse journey
Meet Your Cleanse Coaches
Detoxing alone is tough…food cravings, mood swings and more, that's why we've created this live three week group cleanse! We'll start together and finish together, supporting each other along the way.
Benjamin Haynes
Is an Ayurveda Practitioner, Astrologer and former Managing Partner of One Health Organisation. He holds a double qualification in Ayurveda from the Australasian Institute Of Ayurvedic Studies. He has trained for 6 years directly under the tutelage of Dr Ajit Singh, Australasia's most experienced Ayurvedic physician. In 2015, he set up The Medicine Man Herbal Apothecary, specialising in Ayurvedic Medicine, with the clear intention of making Ayurveda accessible to more people.  Read more about Benjamin here.
Eleni Tsikrikas
Is a certified Clinical Ayurvedic Clinician, Yoga Therapist and Western Herbalist. Eleni's mission is to inspire, empower and educate people to live extraordinary lives in harmony with nature and each other. She has a thriving clinical Ayurvedic practice and creates confident home healers with her popular "Ayurvedic Skills for Living" courses. For over a decade, she was a beloved faculty member at the California College of Ayurveda. After living in California for 15 years, she has now returned to Sydney and offers online courses, trainings and one-on-one consultations. Read more about Eleni. 
Frequently Asked Questions
How much time do I need to set aside?
First thing in the morning you need to set aside time for your morning practices: tongue scrapping, warm oil massage, shower, exercise or Asana practice, time to prepare your breakfast and meals for the day. Additionally attend one live 90 minute, Masterclasses and Live Q&A sessions. 
Can I do this while I work?
Yes, you can. This cleanse has been designed to be gentle so that you can reset your body whilst working. Make sure that you do not have lots of social engagements as these may take you off course!!
What can I expect to feel like during the cleanse?
You will feel great! This is an important step you are taking to reclaim your health. Past participants speak to increased energy and vitality and immunity. You will feel different, because you are letting go of your habitual way of eating and living and adopting a gentle way of cleansing. Everyone is unique and has their own perspective. It will feel different from your normal way, because you are engaging in different behaviour….we are changing our fundamental relationship with food and eating, so it will definitely feel different….but good…if that makes sense. In giving up stimulants like coffee, sugar, alcohol, you may experience some withdrawal symptoms as your body cleans itself out….however, we have provided you with recipes for yummy teas and drinks to support this. Please take advantage of the journal and note what comes up for you.
What if I am taking medications?
Please continue to take your medication and check with your doctor prior to enrolling in the cleanse. It may be best to set up a consultation with Ben or Eleni for a more personalised approach.
What If I have special dietary requirements?
If you are sensitive to any of the ingredients in the recommended recipes, just opt for another recipe that does not contain that ingredient (there are plenty to choose from), or substitute that ingredient for something suitable. If you are unsure, ask our team.
Can I continue my normal exercise routine?
Yes within reason..during the cleanse, exercise such as walking, swimming, yoga, pilates, tai chi, moderate weight bearing are all good. Use common sense and avoid strenuous exercise during the 3 weeks.
Are you providing consultations as part of this cleanse?
These will be available either online and in-person for an additional fee.
Are you providing body treatments as part of this cleanse?
These are available at the Medicine Man Clinic for participants who can travel to Sydney.
What if I can't make the live sessions, will there be replays?
Absolutely! We recommend attending live wherever possible so that you can ask questions and engage with our community, but all Master Classes will be recorded and available to view at any time.
Is the food included?
The recipes are included, but not the food itself. In order to ensure you gain maximum benefit from Prana rich foods, we recommend you purchase organic fruit and vegetables once or twice per week from local green grocer or farmers market.
Do I need the herbs?
You don't need to take the herbs, but you will get more out if the cleanse if you do. However, since this is a cleanse that focuses on reseting your digestion, removing digestive toxins, re populating good gut bacteria and facilitating good elimination, the herbs supercharge the cleanse. The digestive herbs Trikatu and Triphala, support the digestive process by igniting your digestive capacity and supporting even deeper detoxification from the deeper tissues. Trikatu is used to increase metabolism and absorption, whilst Triphala is a revered tonic and detoxifying herb. The herbal teas are designed to support your nervous system providing a respite from the daily grindbut you will get more out if the cleanse if you do.
What if I'm not sure what my dosha is?
Our step by step dosha quiz should help you to identify your primary dosha (remember you are actually a mix of all 3, we are just to understand your predominant dosha for the purposes of your cleanse). If you aren't sure, suggest you set up a consultation with either Ben or Eleni for a deeper dive into your constitution.
How much does it cost?
Costs for the program are broken down as follows: Program cost; Detox Kit; Food (according to your weekly shop)
A fantastic program, really well put together and organised and it has changed my whole way of looking at food and medicine. Thank you